Orchard Books

Founded

1986

Owned by

Hachette Children's Group
Orchard Books is the publishing company of the Rainbow Magic franchise. It is an imprint of Hachette Children's Group, which is a division of Hachette Book Group itself.
History
Orchard Books was founded in 1986 by the American publishing company Grolier. In 1988, Hachette obtained Grolier and sold it to Scholastic Corporation in 2000, including the US branch of Orchard Books. Hachette kept the UK branch.
Notable children's series owned by Orchard Books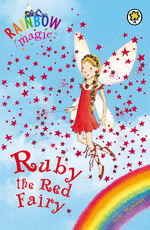 2003 - present
A series primarily aimed at young girls, this series follows two friends, Rachel and Kirsty, and their adventures with their fairy friends who must stop chaotic Jack Frost from causing mischief. Written by Daisy Meadows.
Beast Quest
2007 - present
A series primarily aimed at young boys (created by the same company as Rainbow Magic), this series follows Tom and and his friend Elenna, who encounter different beasts in the land of Avantia. It has a spin-off series called Sea Quest and inspired a PS4 game. Written by Adam Blade.
Secret Kingdom
2012 - 2015
Also aimed at young girls, this series is about three girls, Ellie, Summer and Jasmine, who discover the Secret Kingdom, and must stop Queen Malice's evil plans. Written by Rosie Banks.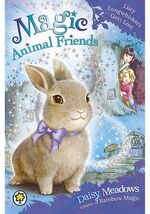 2014 - 2018
A series that ran alongside Rainbow Magic, this follows the lives of two friends, Jess and Lily, who discover Friendship Forest, a place with animals with magic powers and a wicked witch called Grizelda. Written by Daisy Meadows.
Secret Princesses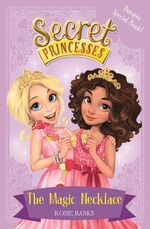 2016 - 2018
A successor to Secret Kingdom, this series is about friends Mia and Charlotte who, after being separated in different countries, aim to become Wish Princesses by stopping Princess Poison's bad deeds. Written by Rosie Banks.
2019 - present
A successor to Magic Animal Friends, this series follows the lives of friends Emily and Aisha, who discover Unicorn Valley, and must stop Dark Unicorn Selena from stealing the throne. Written by Daisy Meadows.
Sea Keepers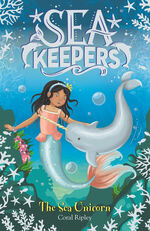 2020 - present
This series is about three friends, Emily, Grace and Layla, who make friends with mermaids and must save ocean animals from an evil mermaid called Effluvia. Written by Coral Ripley.
Trivia
Linda Chapman has written for Rainbow Magic, Secret Kingdom, Magic Animal Friends, Secret Princesses and Unicorn Magic.
Books for all these series are usually announced way ahead of their actual publication date.
Generic formula of Orchard series
Many Orchard series have similar features, which, following the success of Rainbow Magic, can prove to create a certain bestseller. These features include:
a small group of human friends
aspects of magic
fictional or mythical creatures
a fantasy land
benevolent mentors to the main characters
an antagonist with sidekicks or helpers
written by many authors under a pen name
series made up of 4 to 7 books, as well as bumper specials.
Community content is available under
CC-BY-SA
unless otherwise noted.