Welcome to the Rainbow Magic Wiki
The Rainbow Magic Wiki is a wiki dedicated to the popular children's book series Rainbow Magic. 
Written by an array of authors under the name "Daisy Meadows" and originally illustrated by Georgie Ripper, the books were created by Working Partners, and are published by Orchard Books.
Over 200 books have been published in sets of seven or four, including several Holiday Special books which feature three stories. Also available are books for young readers with coloured pictures and easier words, published by Scholastic.
Upcoming Series
Puppy Care Fairies
3 March 2022

The Puppy Care Fairies are the 35th series in the Rainbow Magic series.
Li the Labrador Fairy helps dogs owners in the human and fairy worlds to properly exercise their puppies. When Jack Frost steals her magical labrador, dog owners forget to play with their puppies and take them for walks! Rachel and Kirsty must help Li to reunite with her puppy and stop a dog-saster!
Frenchie the Bulldog Fairy shows dog owners what food to feed their puppies and how to keep them healthy. When Jack Frost's naughty goblins steal her bulldog puppy, Frenchie is worried that puppies everywhere will go hungry. It's up to Rachel and Kirsty to reunite Frenchie with her bulldog before it's too late!
Recent blog posts
I went to a thrift store today and found a copy of Hannah the Happy Ever After Fairy for 50c.
I noticed how weird the spine was when I picked her up but I didn't notice anything else about her until I…
Hey everyone.
I thought I'd give my insight on the recent addition of Harper the Confidence Fairy, as someone who lives with a disability/special needs.
For years since I've been reading the books, I'v…
It was a nice day and it was the food contest in fairy land. Kirsty and Rachel are planting food for the contest.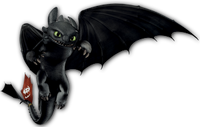 Children's Literature
Go to these sites for info or for help with your own wiki!
Alice's Adventures in Wonderland • Amulet • Anne of Green Gables • The Chronicles of Narnia • Dear America • Goosebumps • The Green Ember • Harry Potter • How to Train Your Dragon • Jumanji • Keeper of the Lost Cities • Little House on the Prairie • The Magic School Bus • Miss Peregrine's Home for Peculiar Children • Night Speakers • Oz • Peter Pan • The Polar Express • The Railway Series • Rainbow Magic • Tracy Beaker • The Unwanteds Series • Wings of Fire • Wonder
Want your community included? See how!